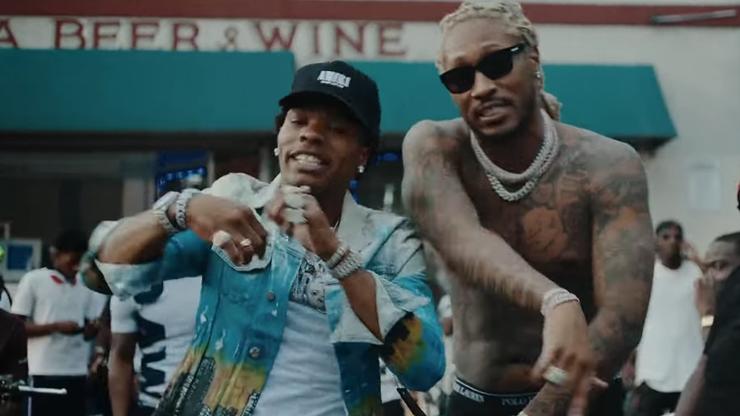 Lil Baby and Future Shares More 2021 Songs Feat. Join Nardo Wick
Over the past few months, Amahiphop has been busy compiling some notable artists songs like Lil Wayne, Drake Lil Baby, Future, Jay-z, Eminem and more rappers you can find their 2021 songs compilation on this page. As we continue to compile these compilations, some rappers have released some songs or get featured on related songs lately.
While Nicki Minaj 2021 songs compilation was announced to be released next month, we have had some busy moments with Lil Wayne and Future.
Future and Lil Baby's 2021 songs compilation has been updated respectively. Lil Baby and the Atlanta rappers shared a new song Me or Sum. It's a song from Nardo Wick. Nardo is a Florida rapper who is putting necessary to get his new album released sometime next month.
The album which he titled Who Is Nardo Wick is simply getting big energy from Lil Baby and Future. Both rappers assisted Nardo on a new song which has been updated on Lil Baby's 2021 songs and Future's 2021 songs compilation. The album will be out by December 3rd but before happen they have shared their collaboration which is currently online.
Lil Baby has been getting massive collaboration since this year we you can even compare it with Lil Wayne 2021 songs. Both Lil Wayne has been quite active. Some other rappers to stream their compilations include Cardi B. DaBaby, The Weeknd, Meek Mill, Wizkid, and more.
This is not the first time Lil Baby and Future linked up. You can listen to their collab on Out The Mud, Dealer and others.