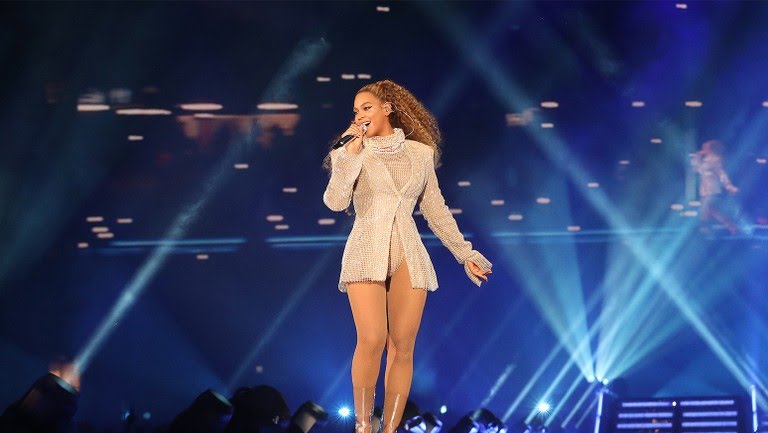 Beyonce Confirms Renaissance World Tour
Just after making history with $24 million performance, Beyoncé is back again with tour.beyonce.com. It's an official Web page where you can check out Beyoncé's 2023 tour. Beyoncé's RENAISSANCE World Tour is another tour you should be getting ready for.
The female rapper Beyonce has confirm her renaissance world tour as she has announced date for it, this is going to serve as her  first tour for her anticipated album "Act I: Renaissance" just to support the project.
she made this announcement after an attendee at the fifth annual Wearable Art Gala on Saturday night (October 22) snapped a photo of an auction item, offering the opportunity to attend the Renaissance Tour, this has really confirmed that queen bey is coming to the road to tour during 2023 summer.
Meanwhile some blogs has it that their has been a fixed date for the tour, but to be sincere, she has not release an official date for her tour, although she has resisted visitor from having access to her website to get informations.
According to some records, queen bey became the third female artist to land at least 80 entries on the Hot 100 chart, after every single track from her renaissance album topped the Billboard Hot 100 chart just two week after she dropped the project.
this actually placed her in line with  Taylor Swift, Ariana Grande, Olivia Rodrigo and Adele and cardi B as the female rappers who have had all their album track appear on billboard chats.
all credits can go to her single "Break my soul" which gave beyonce the eighth-longest run between No. 1 solo singles after it climbed to the top of the chart. meanwhile that was her best release of the year 2022.
beyonce is good at releasing chart topping single following the history of her music career, the record she broke earlier this year came just two years after she helped Megan thee Stallion score a No. 1 with her "Savage Remix"