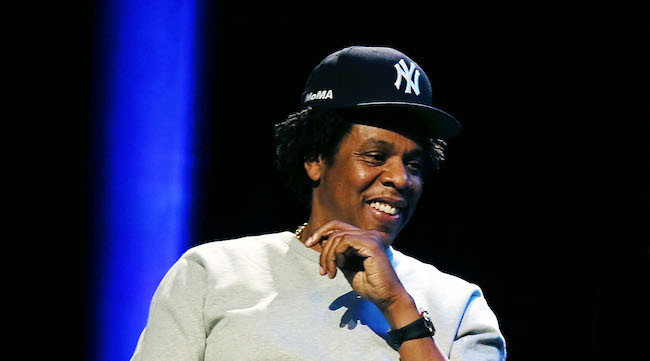 Jay-Z Invests in Life Insurance Startup Ethos, Helping to Disrupt the Industry
Jay-Z, also known as Shawn Corey Carter, is one of the most successful and influential musicians of all time. He is not just an accomplished rapper, but also a savvy investor, entrepreneur, and philanthropist. According to Forbes, Jay-Z's net worth is estimated at $1.4 billion, making him the first billionaire rapper in history.
While Jay-Z is primarily known for his music career, he has also made a name for himself in the business world. He has a diverse portfolio of investments, ranging from tech startups to luxury champagne brands. Some of his most notable business ventures include:
Co-founder of Roc-A-Fella Records
Founder of Rocawear clothing line
Co-founder of Roc Nation sports agency
Co-founder of Tidal music streaming service
Owner of Armand de Brignac champagne brand
Investor in Uber, JetSmarter, and other tech startups
Despite his immense wealth and success, Jay-Z is not one to rest on his laurels. He is always looking for new opportunities and ways to expand his empire. One area that he has shown a particular interest in is Life Insurance.
Life Insurance is a type of insurance that pays out a lump sum of money to the insured person's beneficiaries upon their death. It is designed to provide financial security and support to loved ones in the event of an unexpected tragedy. While Life Insurance may not be the most glamorous or exciting investment, it is an important one that can have a significant impact on people's lives.
Jay-Z understands the value of Life Insurance and has been vocal about his support for it. In a 2017 interview with The New York Times, he said:
"Life insurance is something that everyone needs, but not enough people have. It's a way to protect your family's future, and I'm proud to be a part of Ethos because they're making it easier for people to get the coverage they need."
Ethos is a startup that aims to make Life Insurance more accessible and affordable to people. The company uses advanced technology and data analytics to simplify the application process and offer customized policies to its customers. Ethos has gained a lot of attention and support from high-profile investors, including Jay-Z.
In 2018, Ethos announced that it had raised $35 million in a new round of financing, with Roc Nation being one of the key investors. This was a significant achievement for Ethos, as it showed that there was a growing demand for its services and that it had the support of some of the biggest names in business and entertainment.
Other high-profile investors in Ethos include Will Smith's Smith Family Circle, Robert Downey Jr.'s Downey Ventures, Kevin Durant's Durant Company, and leading Silicon Valley investment firm Sequoia Capital. This impressive list of investors demonstrates the level of confidence that people have in Eth
About Author
Links, a co-founder of Aswehiphop, has been dedicated to the platform since its inception in 2019, overseeing the curation of artist songs and features compilations.